Photo booths. Lord love them. But only the old skool ones that deal exclusively in the lovely realm of black and white. Talkin' the original picture spitout machines that drop da four-shot strips of ebony and ivory, hazy-sweet with all gorgeous softness of the shades of grey that lay in-between. Unfortunately, much like the penultimate version of the ipod, the Black and White Booth is now considered obsolete.
Fuckit. Gonna miss those suckers like I miss my first distortion/overdrive pedal, the original Marshall Guv'nor(which was named by Jim Marshall himself, holla holla!)with the black housing, that somehow walked away from my own housing during an all night "Let's Just Play Appetite for Destruction Over and Over Again" throwdown. In other words, I have a Chinese Democracy's Chance in a Record Store of getting the wicked good pedal back.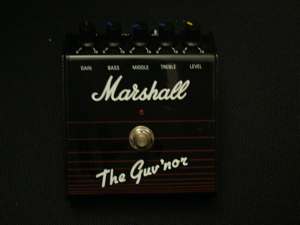 I miss you...please come home
. Life has not been the same without you Guv, my luv.
But fret not(gear slut pun)about the booths. The incredible folks at
www.photobooth.net
have gotcha covered if ya care. They have a photobooth locator that will direct you to the nearest booth in which you can diva it up, divy it up with friends(who's gonna spring for the first strip?), and capture for all eternity those vibrant, fleeting moments of life that make you think you can rock this planet-joint 4-evah.
So let's do a four shot strip o' tribute to the B&W Photo booth, shall we? Hell, ya don't even have to drop down the 25 cent coins for this set! "No Quarter(s)" required. Just shout a few "Hail Zeppelin!"s and we'll call it even.
Jandek, recluse. genius. the godfather of outsider music. bitchin' caesar haircut.
Robert Johnson, the greatest blues artist of all time, refused to sell his soul to the devil at the Crossroads in Mississippi, unlike Britney Spears who sold her soul at the 7:30 showing of Crossroads at every damn movie theatre in America.
Edie Sedgwick, '60's IT Girl, muse to Dylan and Reed, crashed and burned...but with such style!
Gear slut, no fixed ability, former owner of bad bangs n'crimp long hair-don't, and currently short one beloved Marshall Guv'nor.
Notice how the last picture is just a wee bit bigger than the rest? Purely intentional! 15 minutes baby, I'm entitled just like everyone else!

currently listening to R.E.M., Life's Rich Pageant